Website, Marketing & SEO Audits
Real Insight & Impactful Recommendations
You can only fix and improve what you know.
Our experts analyze metrics to reveal opportunities that will deliver on business objectives.
We get that you just want to reach your goals – that's why we provide comprehensible insights to help you increase traffic, convert leads and optimize budgets.
ActSmart™ Web + Marketing Insight Solutions
Easy to understand reports and strategies for improvement to drive more traffic and conversion.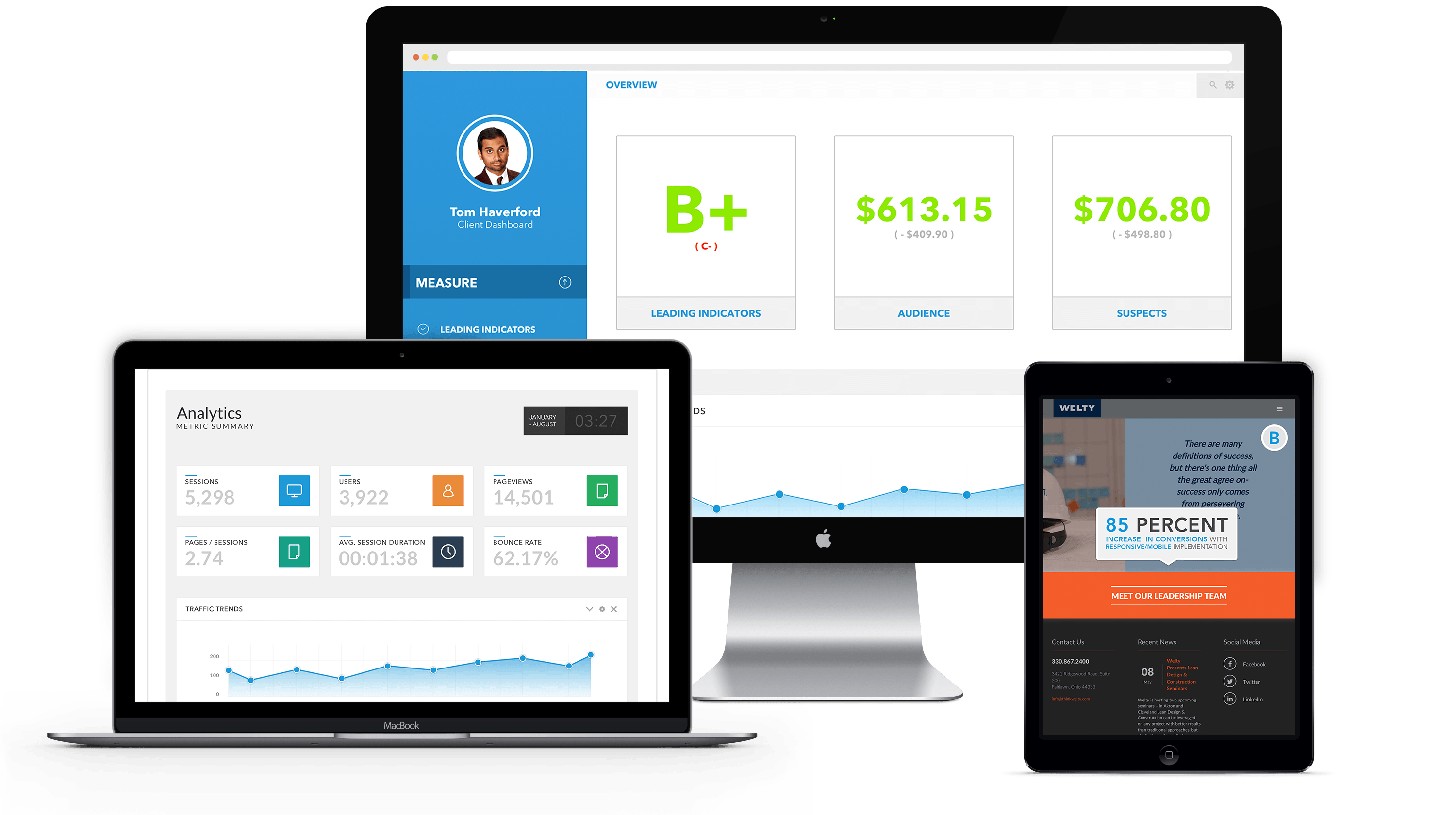 Traffic Audit
Data across social, paid and organic allows our experts to identify bottlenecks, problems, and opportunities to drive traffic.
Metrics Reports
Monthly or quarterly metrics reporting provides comprehensible dashboards with actionable recommendations.
Conversion Audit
Using analytics data and usability best practices, we evaluate conversion actions from signups and downloads to phone calls and purchases.
A/B Testing
A/B Testing to eye-tracking, we provide hard data about what is working and what isn't on your site as well as intelligent interpretation.