The Van Aken District is a new Commercial Real Estate development in Downtown Shaker Heights a short distance from Cleveland, Ohio. The website was designed with a modern style to attract a youthful audience. Large photos and text create a bold statement to separate Van Aken from other development projects in the area.
Key Website Features
With every site, the features are an extremely important part to create an experience for visitors and deliver the information that they are looking for.
A custom built events calendar allows Van Aken to present not just their events, but also local community events in Shaker Heights. The calendar was designed to be beautiful and functional with big images and text to draw the visitors eye.
Integration with Social Media brings feeds of Instagram and other platforms right into the site ensuring that no matter what, the site always has relevant content and imagery.
Google Maps is tied in as well across the site, but specifically within the directory of retailers.
The site includes a directory of retailers, restaurants, and other tenants to help visitors find exactly what they are looking for prior to visiting.
Built on WordPress, the site is extremely easy for Van Aken to update and manage. Special attention went into the administration screens to make them simple.
The mobile responsive design looks great on devices of all sizes. This is especially important for real estate and destinations.
The Website Wireframe & Design Process
The Van Aken site was built with an agile, iterative sprint-based approach allowing us to progressively deliver upgrades to the site over a short period of time. Below outlines the initial wireframe and the resulting website design that was utilized to create an impactful responsive website.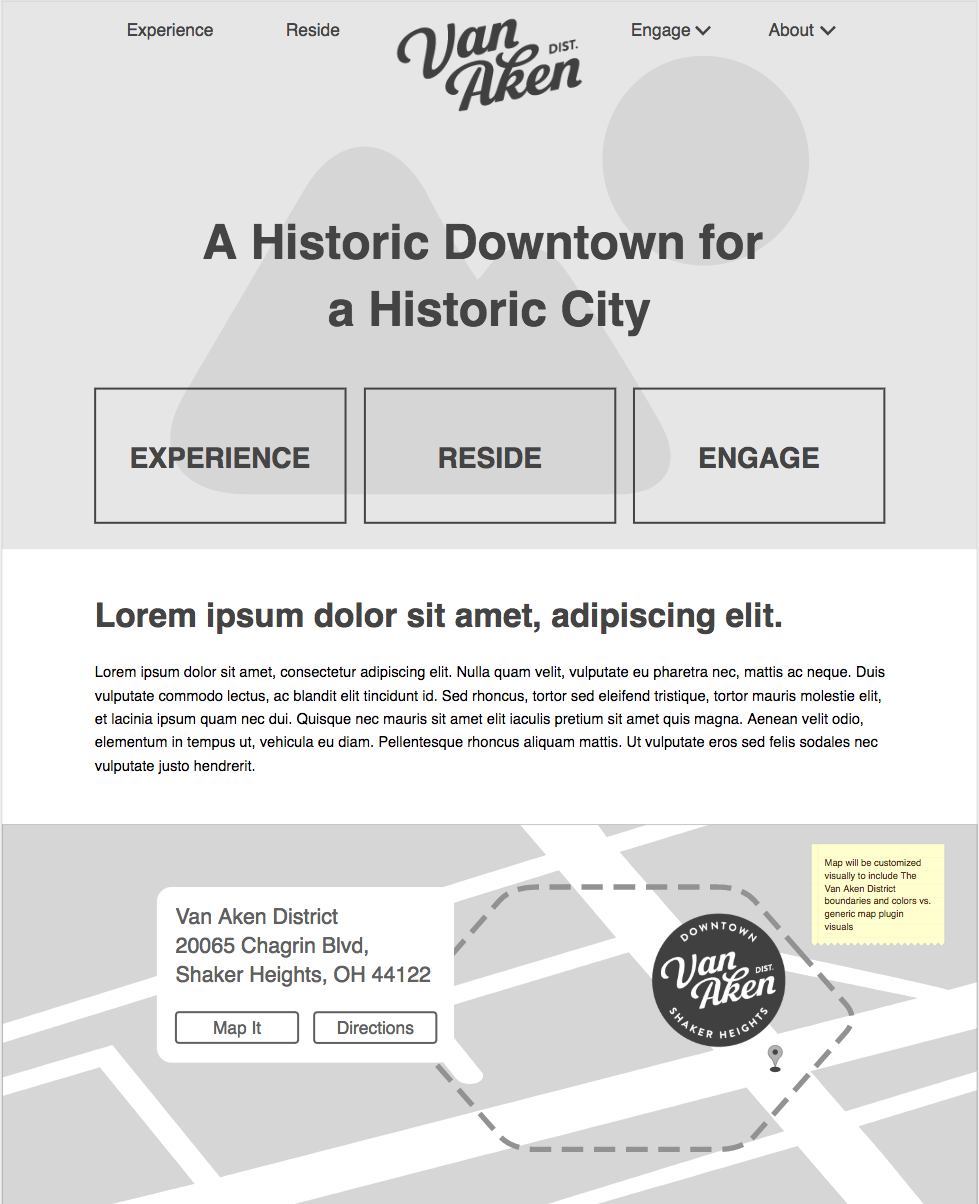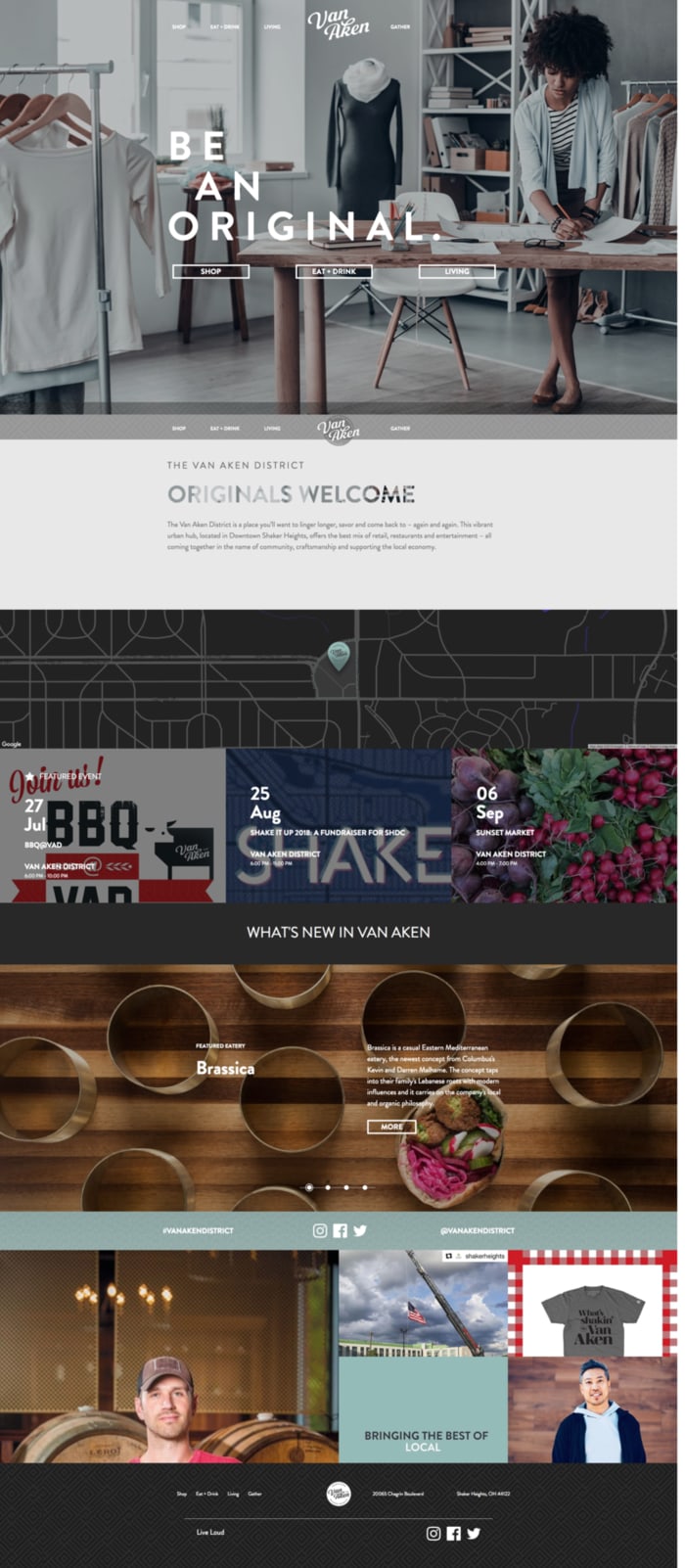 Important Aspects Of Any Retail Property Website
When building a site that will showcase a retail property, it is important to keep a few factors in mind to create a successful solution.
Make it easy for people to find the retailers and stores.
Ensure the mobile experience is great - many visitors will visit on their phones.
Exude the personality. Let people know what it will be like.
Leverage imagery and social media.
Check Out Some Great Articles
Explore this amazing site for a local commercial entertainment district development.