The Avalution Consulting & Software site was redesigned by Insivia after completion of Culture and Brand Strategy. Located in Downtown Cleveland, Avalution is a business continuity and information security consulting firm with a specialized software product that augments their offerings.
As both a technology and software company, they require a site that is modern, easy-to-use, and can present all of their offerings in a succinct way to drive visitors into their funnels. Originally, Avalution had a separate website for their consulting and software businesses but through the redesign, we looked to combine them to leverage the full breadth of their offerings.
Key Website Features
Our goal was to present the information about the company as well as their culture in a seamless, but highly impressive way to convince visitors of their stature and drive action.
Built on WordPress, the site is extremely easy for Avalution Consulting to update and manage. Using both advanced custom fields and a page builder provided both structure and flexibility when appropriate.
A Product Tour is an excellent way to show a great deal of information about the main features of the product or software. Avalution's Product Tour gave them the opportunity to showcase their user-friendly Catalyst Software.
Integration with Social Media brings feeds of Twitter and other platforms right into the site ensuring that no matter what, the site always has relevant content and imagery.
Video backgrounds create an experience to showcase their culture while giving the site activity and life to create an impactful impression.
By adding gated content, Avalution is able to generate leads by providing their potential prospects beneficial information in exchange for filling out the contact form on the page.
The mobile responsive design looks great on devices of all sizes. This is especially important for Technology and Software companies because more than half of internet searches are done from a mobile device.
Avalution's Team Directory allows their clients and prospects to become emotionally invested in their business. Putting a face to the name creates a personable experience.
Little additions such as the custom animated map below make nice additions to the site.

The Website Wireframe & Design Process
A collaborative wireframing session with the client was a key component to developing the information architecture and page layouts. The approach ensured that responsive web design was considered from the beginning to make sure that the site looked great on all devices.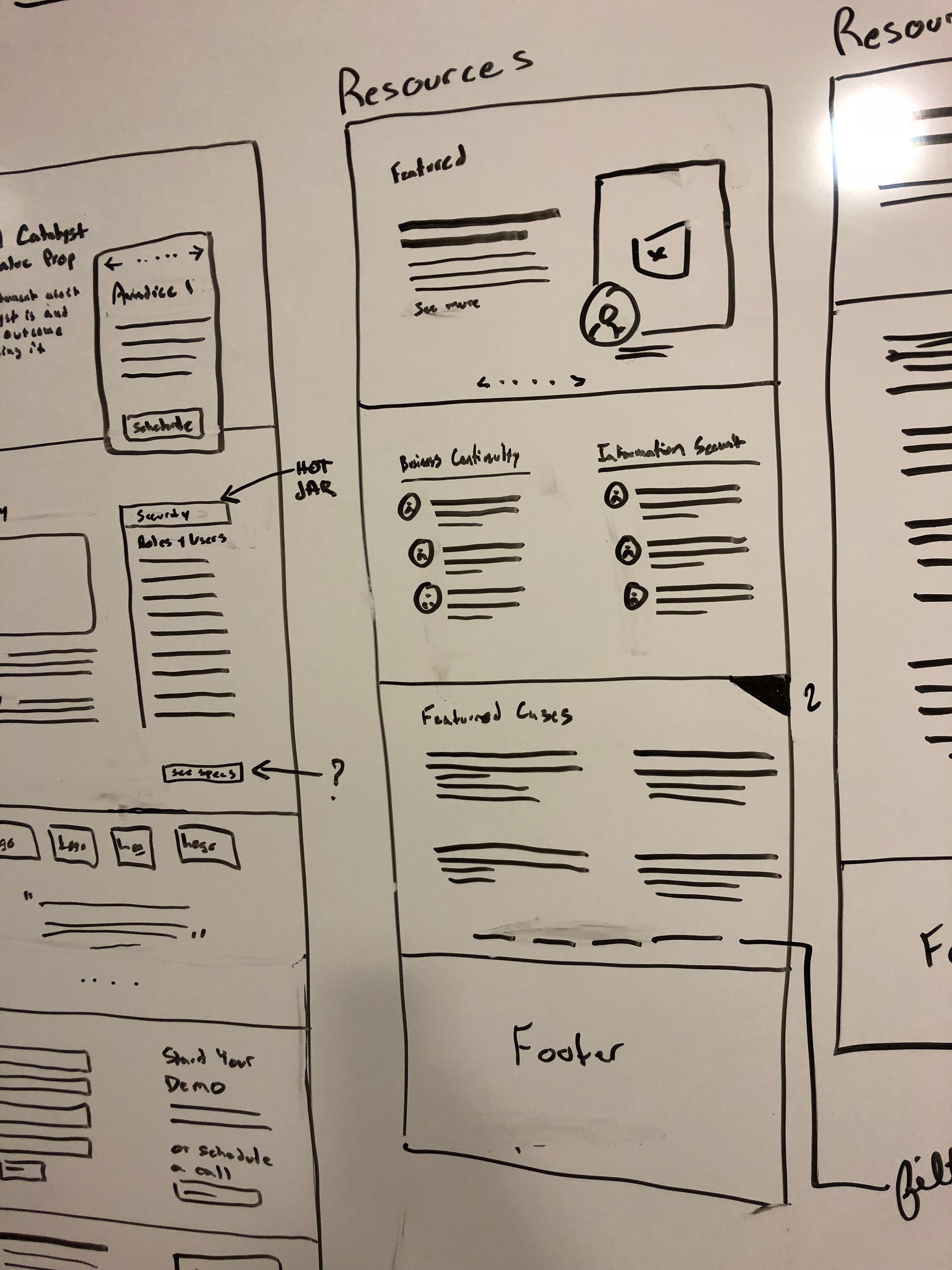 Aspects Of Any Technology & Software Website
Building a website for a technology and software company requires special features for conversion.
Make it easy for people to find the information they are looking for.
Ensure the mobile experience is great - many visitors will visit on their phones.
Exude the personality. Create a relationship before they even reach out.
Leverage imagery and social media.
Check Out Some Great Articles for Tech & SAAS Websites
Explore this amazing site for a Cleveland technology consulting and software company.