Is a Custom Shoot Worth it?
Why should you hire a photographer vs. using stock?
Have you ever spent a day searching iStockphoto or Getty Images to find the perfect pictures to display on your website and advertising campaign? What if days later, a direct competitor has the same amazing image in their ad?
The image is no longer specific to you and even creates a visual semblance between you and your competitor. The image has been reduced to the stock photo that it is. Luckily, there is a solution. Custom photography.
With a commercial photo shoot you are able to have your people, your products, and your location shot in a way that carries your brand explicitly. This way the images reflect who you are and what you do, adding that personal, unique feel to your brand.
Branding your photos is the most significant benefit. It's not just about having a photo of your product; it's about creating a look and feel to the shots that carries your brand. This cohesive look of photos and design takes all of your marketing to the next level.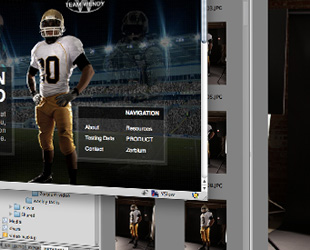 Ownership is a big additional benefit. Even if you find the best stock photo and want exclusive ownership, you're going to pay thousands–for just one photo. For the same budget you can have a variety of shots taken and add ownership rights into the contract with the photographer.
These original images creates a level of honesty, which in return creates trust in the way clients view your company. This is your product, your facility, your people. No longer is it just a generic shot of "something or someone." Your potential client can create a connection to you as a company through these photos. Your product now has legitimacy and your marketing campaign has the opportunity to succeed.
About Insivia