MARKETING + SALES SOLUTIONS
Scale your B2B Device business.
Smart devices are changing every industry from agriculture to office work.
WHY B2B Devices WORK WITH INSIVIA
B2B devices are at the forefront of concepts to innovate industries - needing a specialized approach to market and sell.
We know the challenges and opportunities for you to scale your device.
My target market is very specialized.
We need to help educate the market on the need and value of our device.
We are looking to sell multiple units at once.
We may need to build a partner program of implementers.
Our marketing and sales teams need to have specialized knowledge.
We don't have a consistent brand or convincing value propositions.
We are not sure how to utilize ads and seo - we're product people.
We actually don't have a lot of proof and just have a beta product.
HOW WE DELIVER FOR TECHNOLOGY PRODUCTS
Smarter marketing & sales.
Let us work closely with you on foundational strategy to ongoing marketing and sales execution to target specific buyers, entice & convince them, and then drive them from lead to deal.
Research & Strategy
To Convince.
MARKET
RESEARCH

GO-TO-MARKET
STRATEGY

POSITIONING
STRATEGY
Creative & Technology To Convert.

BRAND &
IDENTITY

WEB &
ECOMMERCE

INTERACTIVE
EXPERIENCES
Execute & Optimize
To Win.
INTEGRATED
CAMPAIGNS

PUBLIC RELATIONS
& WORD-OF-MOUTH

CONTENT
& MEDIA

SEARCH
& SOCIAL

CONVERSION
OPTIMIZATION

MARKETING
AUTOMATION
Improve & Retain
To Scale.

PRODUCT
STRATEGY
UI/UX
DESIGN

RETENTION
CONSULTING
AN EXPERIENCED DEVICE MARKETING AGENCY
We're all about technology and devices.
Since 2002, we've been helping product companies grow.
Our team has strategized to spin out new product models for targeted industries.

We've created targeted organic programs to drive search traffic.

We've helped create sales strategies and materials.

We've built partner programs for B2B devices.

We've build powerful brands and messaging that resonate with audiences.
We've built cool, modern eCommerce stores to sell individual devices.
DON'T JUST TAKE OUR WORD FOR IT
Hear from great technology leaders.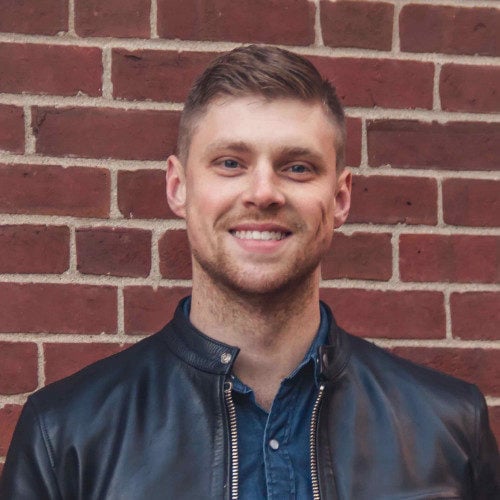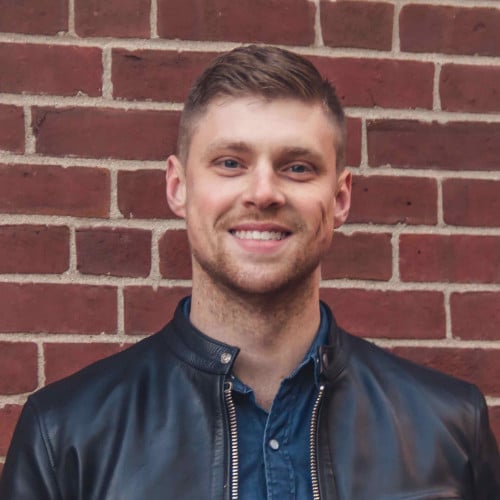 David Lecko, Founder of Deal Machine
"They're just really talented and they have vast experience in many different domains."
"Our churn has moved from 15% down to 10%, which is the lowest it has ever been. For us, that's a savings of about $35,000 per month."
"Definitely work with Insivia ... because when we've made those based on their recommendations, it has paid off."
"Insivia took my rough concepts and goals, crafted them into a compelling vision, and then executed that into a fantastic solution."
– Jeff Epstein, Health Tech Corridor
"Insivia applied new technology and techniques coupling them with old school values like hard work and meeting tight deadlines to create effective campaigns."
– Bob Brooks, Bearware
"Insivia created an amazing site focused on generating quality leads for our sales team — and they delivered big time and on time."
– Roy Bielewicz, Mongoose Metrics
SaaS Founder Interview
SaaS Founder Interview: Lindsay Tjepkema
Lindsay Tjepkema is Co-Founder & CEO of Casted, the first podcast solution for B2B marketers.
SaaS Founder Interview
SaaS Founder Interview: Jessica Willis @ Pocketnest
Jessica Willis is Founder & CEO of Pocketnest, a venture-backed B2B2C SaaS platform that helps users achieve financial wellness, while strengthening their relationship with their financial institution.
SaaS Founder Interview
SaaS Founder Interview: Matt McCarrick @ SkillSetz
Matt McCarrick is the CEO & founder of SkillSetz. SkillSetz offers businesses of all sizes a one-stop shopping experience for all of their Project-based Services needs.
SaaS Retention
Who's in Charge of Retention?
Retention plays an important role in the success of any company. It's key to assign the responsibility to someone.
SaaS Retention
User Retention: Don't Wait Until They're Gone
Churn is a silent killer of the modern-day SaaS business. So, to avoid the loss of customers, we've come up with a useful list of customer retention strategies to consider.
SaaS Retention
Customer Feedback: Why You Need It
Customer feedback is a powerful guide that provides you with critical insights, and acting on it will take your business to a whole new level. Read all about the ins and outs of this valuable tool.
SaaS Websites
SaaS Website Design Consistency for Conversion
Our goal is to increase conversions into demos, trials, and purchases as well as downloads, webinars, and follows.Often a huge design mistake is not developing a consistent and predicatble experience that makes it significantly easier for visitors to traverse a site and know when to take actions.To get started, watch episode #8 of our SaaS
SaaS Websites
SaaS website scrolling to improve time on site and conversion
People are now more likely to scroll than click to another page — the influence of mobile browsing and social media sites has influenced all online behavior.
SaaS Websites
SaaS Screenshots & Product Tours for Conversion
Prospects want to be able see and feel a product before buying it and software is no different.For software, our goal should be to provide an experience that allows visitors to virtually touch and try on our product before they convert.
SOFTWARE + TECHNOLOGY MARKETING E-BOOK
Check out our article on marketing for technology companies that explores how to scale your SaaS or Software company with marketing.