A new type of commerce is developing in Cleveland, and Insivia is at the heart of it all. By hosting The Entrepreneur's Club of America luncheon, Insivia is showing that they are ready to succeed in this economy and help others along the way.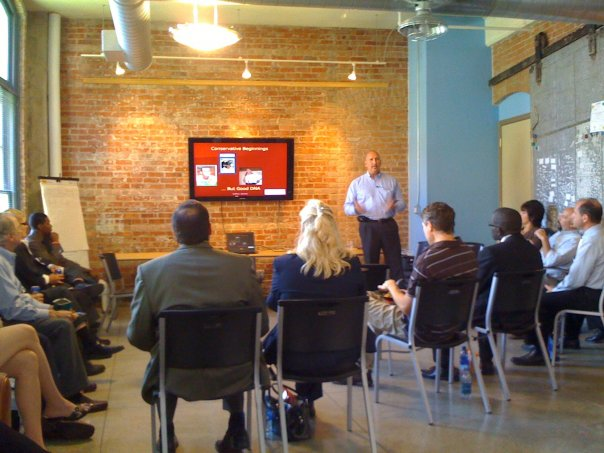 Andy Halko states, "Vibrancy across industries is the key. Helping each other succeed enriches the environment we all operate in." Insivia has been chosen as the venue of choice for the group because it provides an open company culture for people to engage each other and communicate freely. Hearing real stories from real entrepreneurs and the informal environment make it a unique experience.
While hosting The Entrepreneur's Club of America luncheon yesterday, they focused on the innovative business group called "The Virtual Incubator". This is a collection of entrepreneurs, technologists, futurists and all around smart people who are interested in collaborating, owning and profiting from various business models. Michael DeAloia of the LNE Group detailed the philosophy behind the Virtual Incubator and the conference gave listeners new incentives for starting businesses in the area.
About Insivia