Cleveland, July 15, 2010: Cresco Real Estate, a leader in Greater Cleveland's commercial and industrial real estate, is proud to announce that the company's new website has launched.
To ensure their new mission was effective, CRESCO partnered with Insivia to create the website and form a strategic marketing plan. Insivia understood their approach and utilized many of their services to fulfill their desires.
The strategy was to build a relationship with CRESCO's visitors and drive them to the wide range of properties and services on the site. Insivia used custom photography to create a personal, honest, and unique connection. Insivia also created the site on a content management system, allowing CRESCO to stay up to date and give real-time information to prospective customers.
The site showcases their aim for client satisfaction and relationships, knowledge and services, and tops it off with a quick and effortless property search. Bringing all of this together will get CRESCO more results as a leading real estate firm.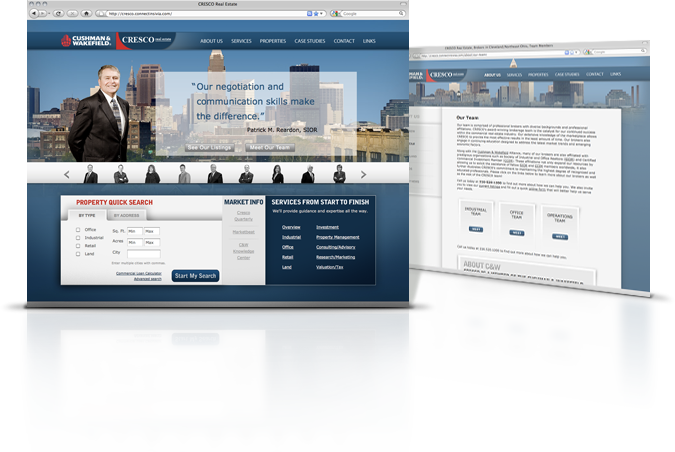 About Insivia