Video-sharing has made ads, home videos, and animations viral sensations and this infographic illustrates the profile of video-sharing users in America.
Originally posted by Column Five, click below to view the full infographic.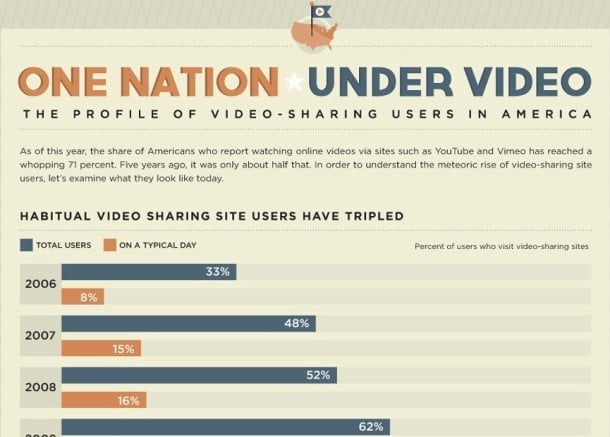 Share Your Thoughts
December 18, 2018 Seminar
If you've whizzed through all the "Website 101" articles you can stand and you're ready to get down and dirty, then don't miss this seminar. We'll discuss advanced website topics and trends that take you to the next level and finally leave you feeling satisfied.
Featured Case Studies
Great clients we love working with.