With the growth of social media and mobile applications there has been what some are calling the "Narrowcast Movement." For those that haven't heard of Narrowcasting, it's when you tailor information to better compel recipients as a result of consumers sharing content with smaller audiences. There are many that debate this topic, so what do you think about this comparison?
Original post by Mogreet, click below to see the full inforgraphic up close.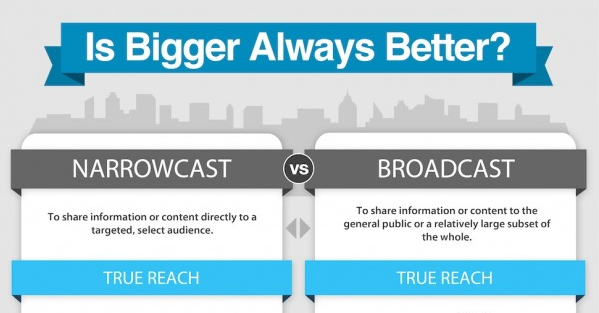 Share Your Thoughts
May 09, 2019 Seminar
Analytics and optimizing conversion should be a top priority for organizations but since it is something that often times seems so overwhelming or difficult to understand, it's easy to put it on the back burner never to be looked at again. For those who do try to measure analytics from time to time, without knowing [...]
Featured Case Studies
Great clients we love working with.