We've talked on separate occasions about both marketing automation services and CRMs, and how they can be helpful sales tools in your arsenal. While CRMs and marketing automation have a lot to offer on their own, integrating the two systems can provide your organization with a supercharged suite of tools that can give sales and marketing teams a dramatic edge over the competition. Check out the infographic below to see how.
Originally posted by SalesForce.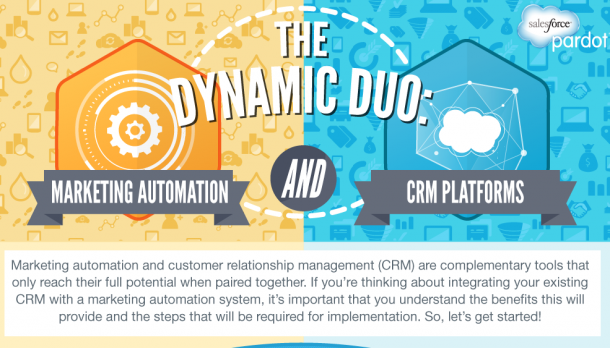 Share Your Thoughts
December 18, 2018 Seminar
If you've whizzed through all the "Website 101" articles you can stand and you're ready to get down and dirty, then don't miss this seminar. We'll discuss advanced website topics and trends that take you to the next level and finally leave you feeling satisfied.
Featured Case Studies
Great clients we love working with.