Developing your marketing plan can sound like a daunting task, especially if you don't consider yourself a marketer, but it's actually a lot easier to get started than you think. The important part is building a framework that you can add to and expand on as you refine your goals and objective for the upcoming year. Still feeling overwhelmed? Check out the infographic below for six easy steps you can take to start making your marketing plan today.
Click the image to view the full infographic. Originally posted by Media3.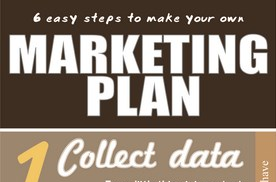 Share Your Thoughts
December 18, 2018 Seminar
If you've whizzed through all the "Website 101" articles you can stand and you're ready to get down and dirty, then don't miss this seminar. We'll discuss advanced website topics and trends that take you to the next level and finally leave you feeling satisfied.
Featured Case Studies
Great clients we love working with.