If you've ever run a Pay-Per-Click (PPC) campaign, you know that it is not an exact science. PPC campaigns take a lot of time, attention, and tweaking to make them as effective as possible, and produce a the ROI you're looking for. Check out the infographic below to see what step you can take you make sure your PPC campaign is running as efficiently as possible, and giving you the best results for your dollar.
Click the image to view the full infographic. Originally posted by Tip Tech News.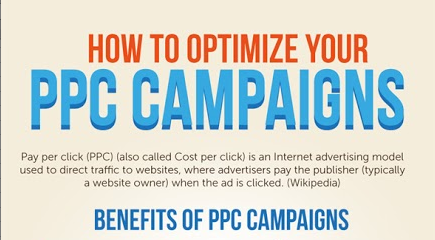 Share Your Thoughts
November 01, 2018 Seminar
Visionaries are the founders and leaders who drive organizations' futures. They are innovative, passionate, inspirational and open to taking risks. Sometimes it's difficult for visionaries to express their vision to others, which can cause confusion, disorder and distress.
Featured Case Studies
Great clients we love working with.