Search Engine Optimization is the process of improving the visibility of a website or a web page in a search engine's natural, or un-paid (organic or algorithmic), search results. Many people use SEO as an important part of their marketing strategy, but how big is the SEO industry and how does it compare to PPC and Social Media?  
Originally posted at Bluecaribu.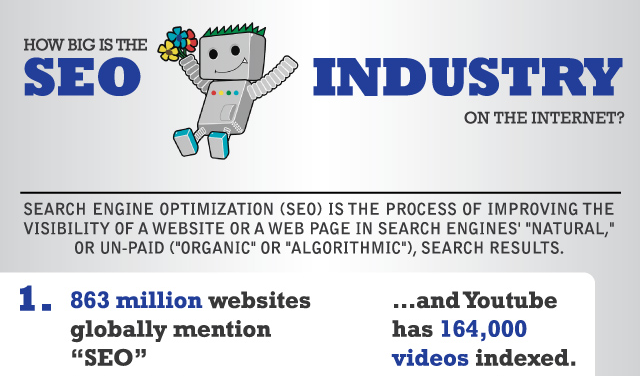 Share Your Thoughts
May 09, 2019 Seminar
Analytics and optimizing conversion should be a top priority for organizations but since it is something that often times seems so overwhelming or difficult to understand, it's easy to put it on the back burner never to be looked at again. For those who do try to measure analytics from time to time, without knowing [...]
Featured Case Studies
Great clients we love working with.