Search Engine Optimization is the process of improving the visibility of a website or a web page in a search engine's natural, or un-paid (organic or algorithmic), search results. Many people use SEO as an important part of their marketing strategy, but how big is the SEO industry and how does it compare to PPC and Social Media?  
Originally posted at Bluecaribu.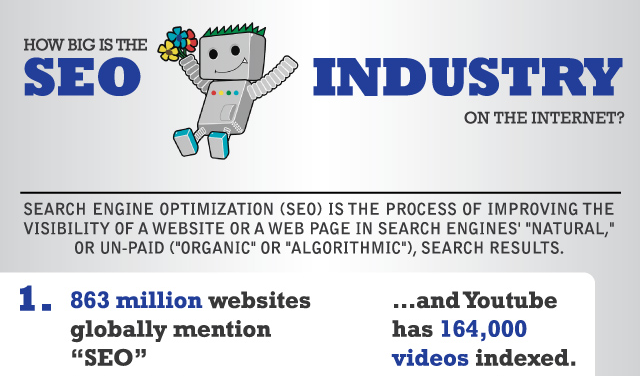 Share Your Thoughts
February 28, 2019 Seminar
In this seminar we'll go all in on what makes up a great SEO strategy so that you can start moving up in the ranks for 2019. To make it easy, we will highlight 10 top tactics/tricks to increase rank and break them apart for you.
Featured Case Studies
Great clients we love working with.