With the peak of shopping season quickly approaching, it's time for you to know where and when to market. Did you know that 61% of people will look to social networks for the perfect gift idea, and of that 72% will look on Facebook? If you haven't already started your marketing effort you need to hit the ground running for the next month. Check out this infographic to see where consumers will be looking and when they'll be purchasing.
Originally posted by Lab42, click below to see the full infographic.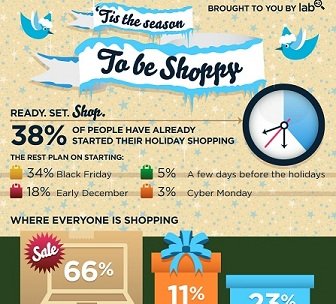 Share Your Thoughts
December 18, 2018 Seminar
If you've whizzed through all the "Website 101" articles you can stand and you're ready to get down and dirty, then don't miss this seminar. We'll discuss advanced website topics and trends that take you to the next level and finally leave you feeling satisfied.
Featured Case Studies
Great clients we love working with.