This week retailers are ready for two of the biggest events of the year with Thanksgiving being followed by Balck Friday and Cyber Monday. In 2011 total annual retail sales added up to $4.7 trillion dollars, and up to 40% of that spending occurred in the holiday season kicked off by Black Friday and Cyber Monday. Millions of Americans are getting ready to spend, and retailers are following trends to ensure this year is a success. Here's an infographic comparing the two largest spending days of the year.
Originally posted by Kapital, click below to see the full infographic.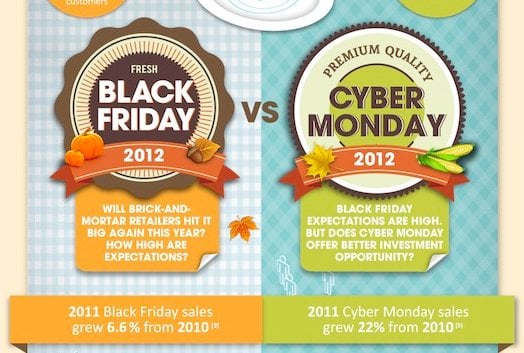 Share Your Thoughts
November 01, 2018 Seminar
Visionaries are the founders and leaders who drive organizations' futures. They are innovative, passionate, inspirational and open to taking risks. Sometimes it's difficult for visionaries to express their vision to others, which can cause confusion, disorder and distress.
Featured Case Studies
Great clients we love working with.