This week retailers are ready for two of the biggest events of the year with Thanksgiving being followed by Balck Friday and Cyber Monday. In 2011 total annual retail sales added up to $4.7 trillion dollars, and up to 40% of that spending occurred in the holiday season kicked off by Black Friday and Cyber Monday. Millions of Americans are getting ready to spend, and retailers are following trends to ensure this year is a success. Here's an infographic comparing the two largest spending days of the year.
Originally posted by Kapital, click below to see the full infographic.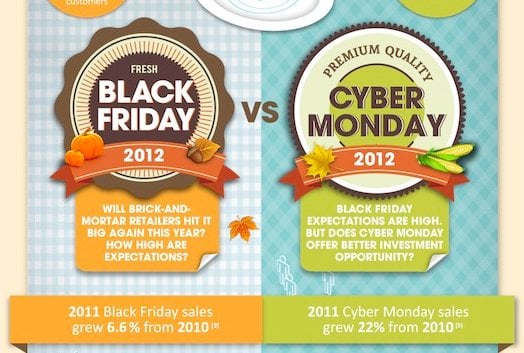 Share Your Thoughts
December 18, 2018 Seminar
If you've whizzed through all the "Website 101" articles you can stand and you're ready to get down and dirty, then don't miss this seminar. We'll discuss advanced website topics and trends that take you to the next level and finally leave you feeling satisfied.
Featured Case Studies
Great clients we love working with.