The Global Cardiovascular Innovation Center Incubator Program is a cooperative research effort headed by the Cleveland Clinic and focused on offering cardiovascular research space in Ohio. To be effective in this effort GCIC has partnered with Insivia to create a website that showcases their innovative spirit and new 50,000 sq. ft cardiovascular incubator facility. Using this web space, the GCIC Incubator Program will be able to further their goal of attracting medical firms to Ohio, creating jobs, and supporting cardiovascular research.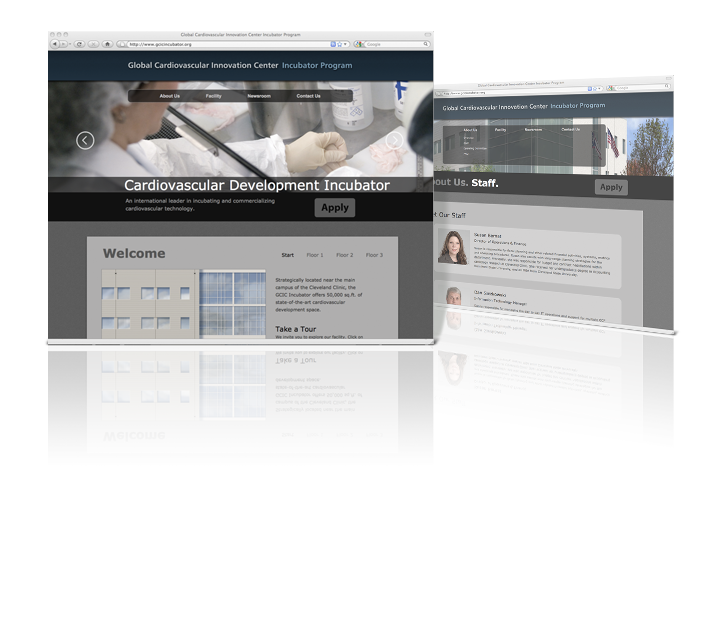 The website represents this motivated culture by including interactive floor plans and "Watch us Build" sections. Also, the social media aspect has not been ignored as we made sure GCIC was well connected to the local and global community.
Check out GCIC's new site here.
About Insivia