Focusing on Northeast Ohio entrepreneurship, innovation, and economic development, Entrepreneurs EDGE just launched a fresh user friendly site.
Since 2004, EDGE has been committed to creating value for companies growth, whether it's through their market-driven programs and services, or through their proactive ideas for partnerships and maturation.
The Entrepreneurs EDGE is excited about the new look and informative website.
"As a young and growing non-profit economic development organization, our website is an essential tool in our efforts to share our story and reach out to our regional partners and customers. Insivia has taken the time to understand our mission and our business. We are thrilled to take the next step in our branding and outreach efforts with their good advice and help, and as we grow, we look forward to working with Insivia on future projects."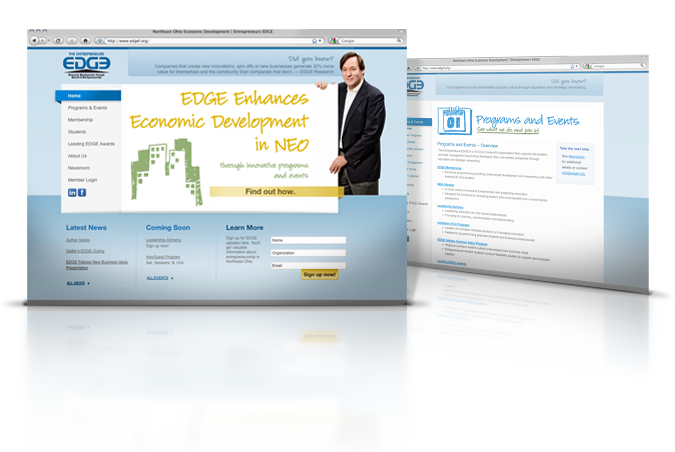 The new informative website will allow visitors to easily navigate through Edge's programs, events, services, and resources. It's approachable, intuitive, and most importantly provides value to it's users. Check it out for yourself here.
About Insivia