American Roll Form: Feel The Powerful Design!
After 50 years of company growth and partnership, American Roll Form decided to enhance their successful brand with a powerful website.
American Roll Form started in 1960 as a committed roll forming operation and developed into a strong, stable, one-stop fabrication powerhouse. Customers asked for a reliable, economical, more efficient way to have their fabrications delivered; ARF took the lead to provide for customers in the energy, medical, retail, storage, transportation, highway safety, electronics, and many more industries.
Insivia faced an interesting challenge when charged with the website's redesign: how do you maintain a half-century-old brand image while revitalizing its look? To start, the logo was preserved but enhanced, featured within the homepage's interactive flash banner that displays a quick presentation of ARF's solutions. The mainstay of ARF's success through the years has been its dedication to expertise. This ideal is apparent in their Resources section, which highlights ARF's case studies, white papers, news posts, and industry articles. On proud display throughout the site are galleries of custom photography, allowing visitors to clearly see the expansive ARF capabilities.
"We had to strike a balance between tradition and creativity. ARF is an established organization, and we kept that in mind throughout the design process," says Andy Halko, CEO of Insivia.
You may view ARF's newly-designed site at www.arfpcorp.com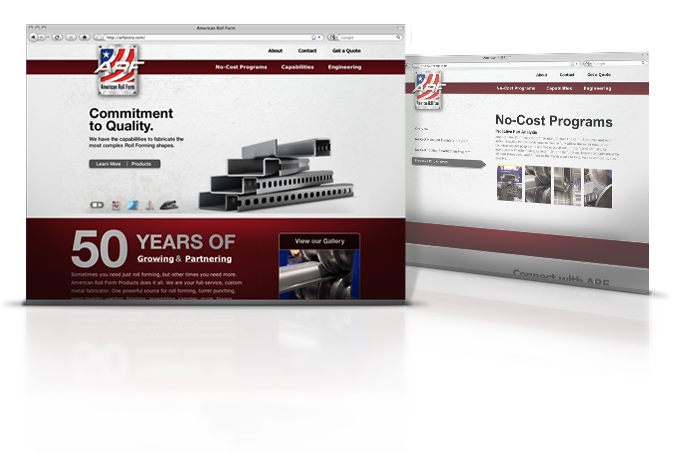 About Insivia