2011 Is the Year of Mobile!
I know you have heard it before, but 2011 really is the year that mobile is key for your marketing efforts! The statistics are all pointing to it. According to The Neilsen Group, smart phones will surpass all other types of phones as the year progresses – take a look at this graph: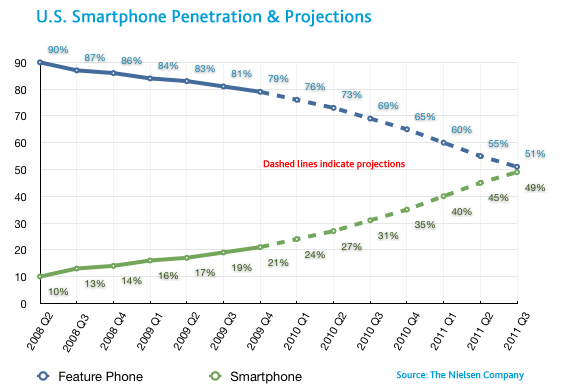 That means fewer individuals will deal with lack of internet access on phones or slow internet connection. Information will be available quickly at your fingertips (literally) and mobile concepts – (such as Foursquare) will really take off. People want to be on the go and have easy access to everything they would have if they were on their home computer. Make sure your brand has a presence on mobile or you will fall behind.
About Insivia