Are you still struggling to understand content marketing? Well did you know you could all ready be practicing it? The Average company uses between 6 and 9 forms of content marketing. Check out this infographic to learn all you need to know about content marketing.
Originally posted by Nerdgraph, click below to view the full infographic.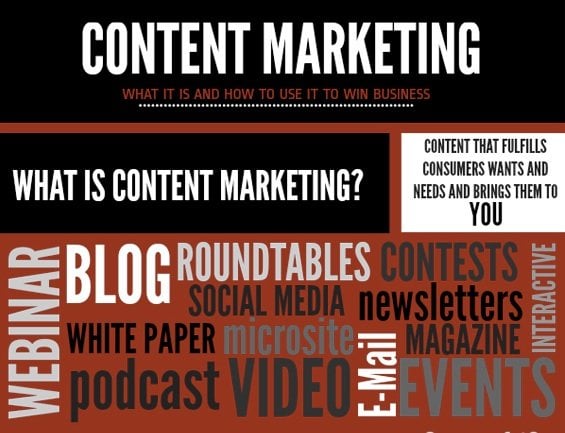 Share Your Thoughts
June 28, 2018 Seminar
Executing a successful content marketing strategy requires awesome targeted content and the best tools to distribute it effectively.
During this seminar we'll provide the information you need to connect with the right audience, in the right way, at the right time, using their language, so you can dominate your competition.
Featured Case Studies
Great clients we love working with.