Valentine's day is one of the most popular holidays for love birds to spend money on each other, which means another day for retailers to push their marketing and take advantage of increased sales. Did you know that over 40% of people will purchase their Valentine's day gifts on their phone? This infographic shows what retailers can expect from consumers in 2014 on Valentine's Day!!!
Originally posted by PRWeb, click below to view the full infographic.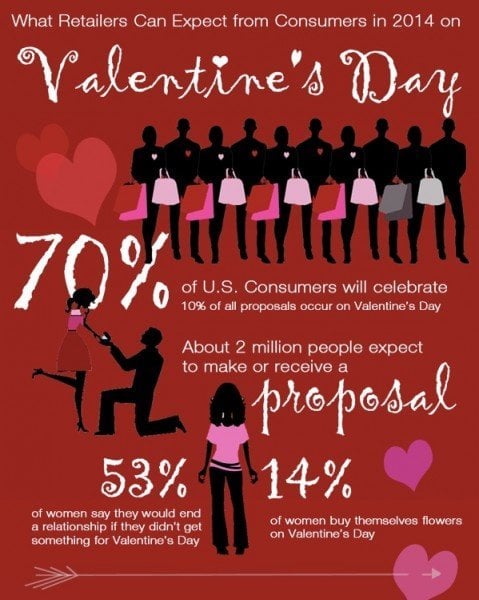 Share Your Thoughts
Try Our Marketing Budget Calculator
Just enter some simple figures for your business and select strategic factors to calculator industry-standard budgets.