Traditional Marketing or Internet Marketing? There has always been a debate over which one is the best option, but which is more cost effective? Which one has the largest reach?  This infographic puts the two in a head to head comparison, so check it out and see which one is right for you.
Originally posted by LeadGenix, click below to view the full infographic.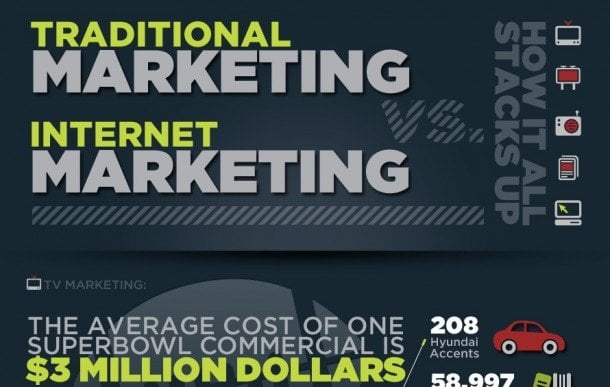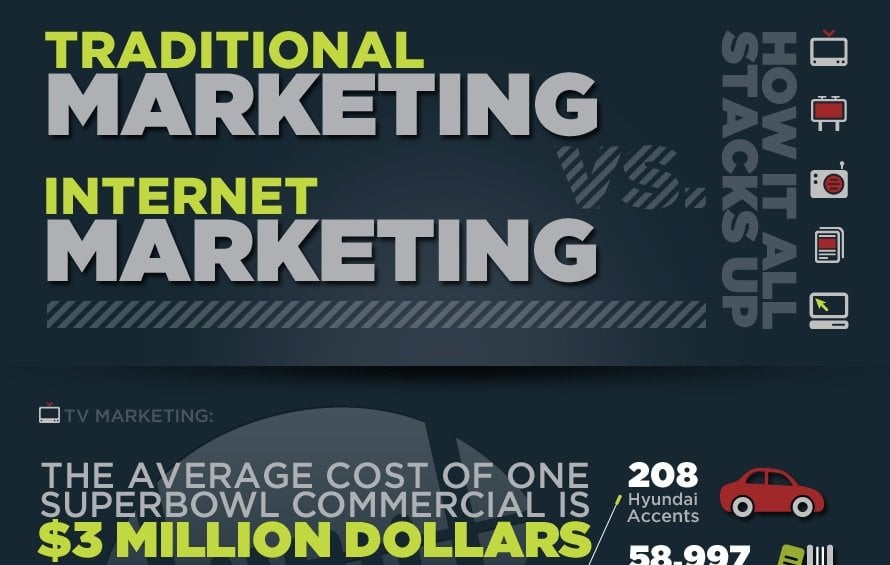 Share Your Thoughts
Try Our Marketing Budget Calculator
Just enter some simple figures for your business and select strategic factors to calculator industry-standard budgets.