If your company is using social media as part of its marketing strategy you need to make sure that it's bringing value to your business. Here's how some of the most valuable brands in the world rank socially.
Original post by Socialgility. Click below to see the full inforgraphic.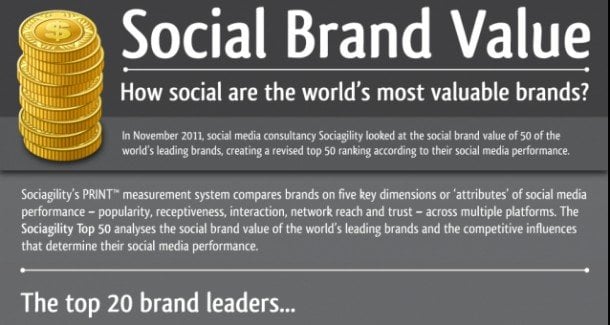 Share Your Thoughts
Try Our Marketing Budget Calculator
Just enter some simple figures for your business and select strategic factors to calculator industry-standard budgets.