Tackling PPC is no small task, so it's best that you keep yourself informed and up to date with the latest tools and changes. To help avoid making a mistake with your PPC check out this inforgraphic to see the Top 10 Ways you can fail at Google Adwords.
Originally posted by Loveinforgraphics.com , click below to view the full infographic.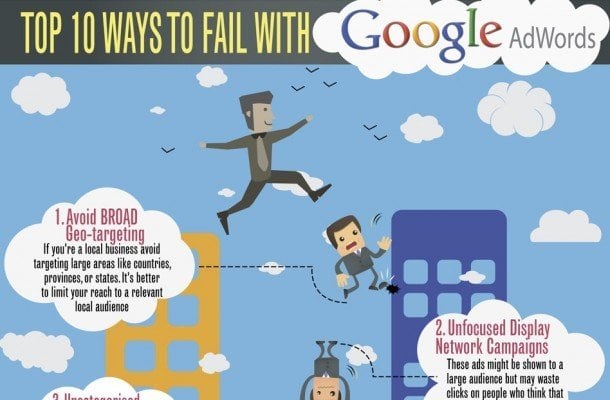 Share Your Thoughts
Try Our Marketing Budget Calculator
Just enter some simple figures for your business and select strategic factors to calculator industry-standard budgets.