Why do you struggle with creating content? According to a survey done in 20111 the number 1 challenge was that it takes too much time. Check out this inforgraphic to see the rest of the top 5.
Originally posted by Techvalidate, click below to view the full infographic.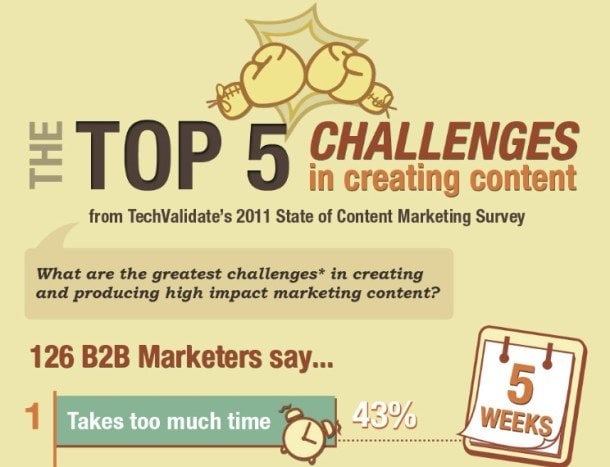 Share Your Thoughts
Try Our Marketing Budget Calculator
Just enter some simple figures for your business and select strategic factors to calculator industry-standard budgets.