The landing page is one of the first places your customers learn about what you have to offer. It can be the place your potential consumers either leave from your website or follow through to potentially convert into paying customers. It's crucial for landing pages to be designed with the visitor in mind. Everything from image placement to color and font can effect how often users convert into paying customers.
Be sure to join us for our Web Conversion Seminar on Feb 27th
Originally posted by Pardot, click below to view the full infographic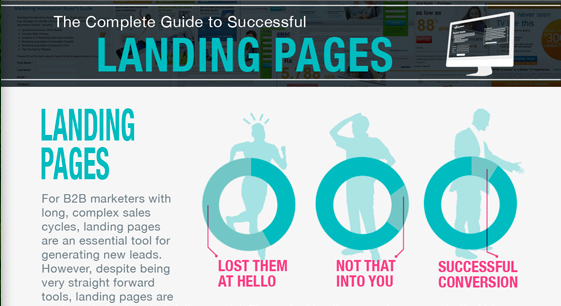 Share Your Thoughts
June 28, 2018 Seminar
Executing a successful content marketing strategy requires awesome targeted content and the best tools to distribute it effectively.
During this seminar we'll provide the information you need to connect with the right audience, in the right way, at the right time, using their language, so you can dominate your competition.
Featured Case Studies
Great clients we love working with.