Content Marketing is a term that encompasses all marketing formats that involve the creating and sharing of informative content. The main goal of Content Marketing is to convert prospects into customers and customers into repeat buyers. So what makes up Content Marketing?
Original post by Content+, click below to see the full infographic up close.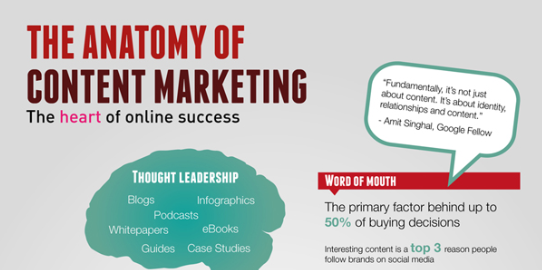 Share Your Thoughts
Try Our Marketing Budget Calculator
Just enter some simple figures for your business and select strategic factors to calculator industry-standard budgets.