With so many different things to look at and adjust it's sometimes best to have a guide to refer to. Here is a checklist that you can follow once a week in order to keep up with you PPC campaign.
Originally posted by Convertlikes.com, click below to view the full infographic.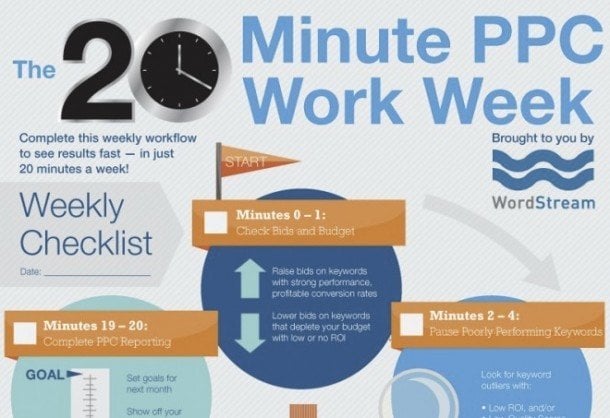 Share Your Thoughts
Try Our Marketing Budget Calculator
Just enter some simple figures for your business and select strategic factors to calculator industry-standard budgets.