Many companies struggle with investing the time and resources into social media. But did you know there are multiple reasons why you should be incorporating social media into your marketing strategy? Some reasons include:
Brand Awareness
Audience Insight
Customer Service
SEO
But which channels are right for your business? Check out this infographic for insight on audiences from Facebook to Google+ and more! If you're looking for more strategic information about social media marketing, join us August 13 for our social media seminar from 11:30 AM -1:30 PM.
Share Your Thoughts
PersonaBold Audience Builder
We created a powerful tool to build personas of your target audience improving your marketing strategies and tactics.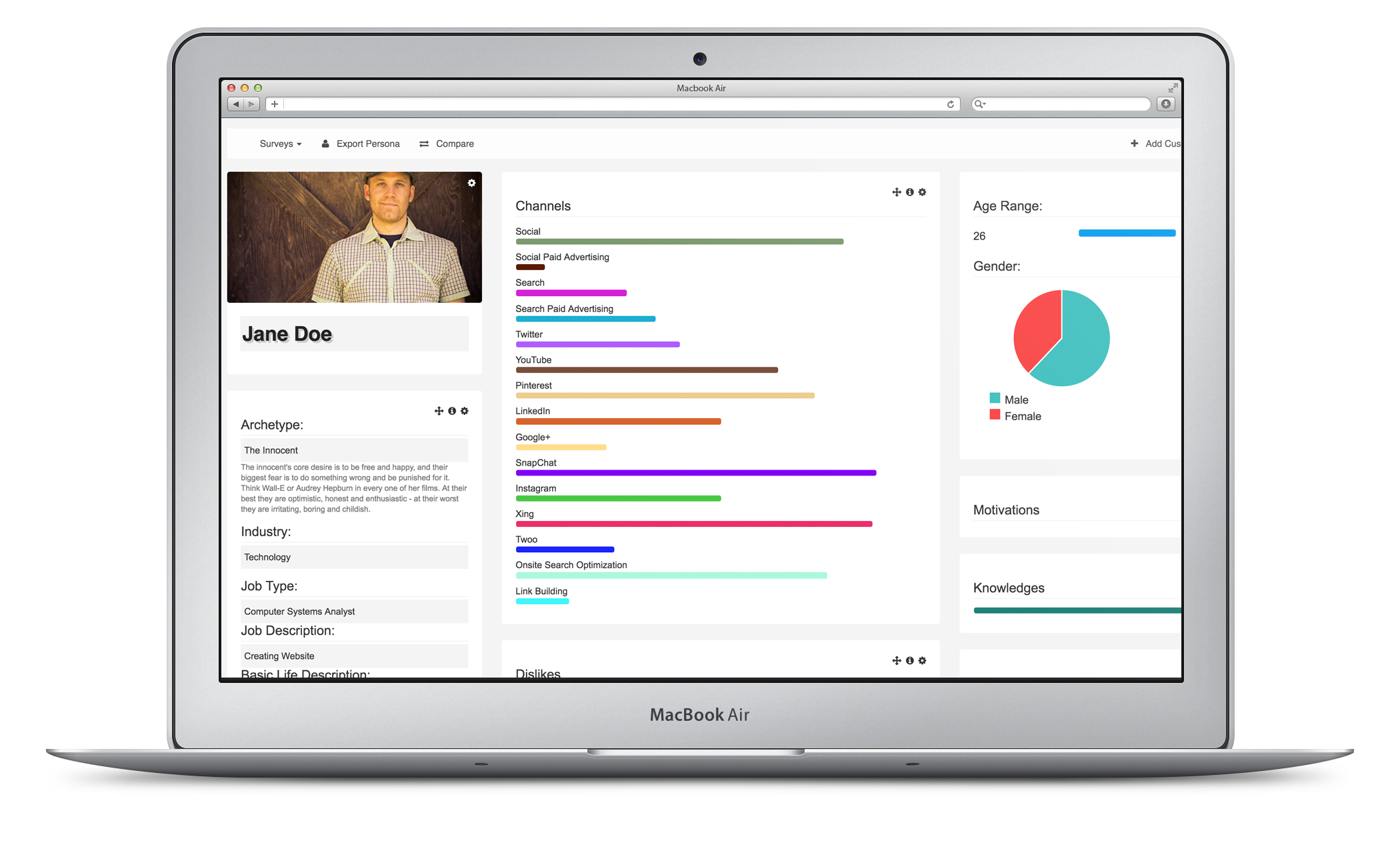 Featured Case Studies
Great clients we love working with.