In order to be successful at social media marketing, you need to know how your current strategy is performing. It can be a challenging figuring out what KPI's you need to measure but this infographic helps out and explains social media analytics.
Originally posted by e-interactive, click below to view the full infographic.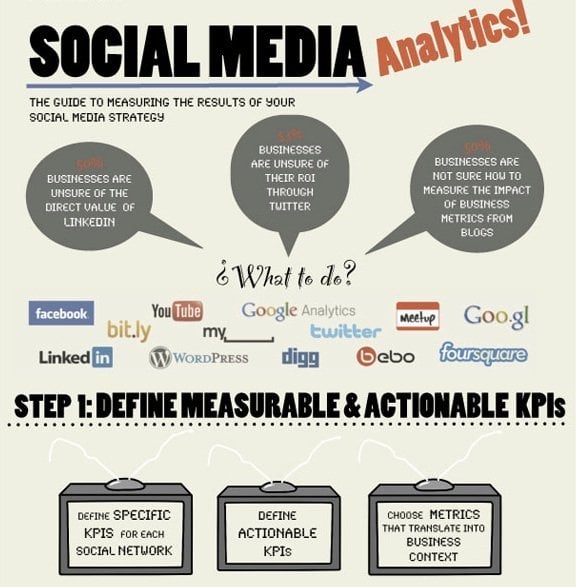 Share Your Thoughts
Try Our Marketing Budget Calculator
Just enter some simple figures for your business and select strategic factors to calculator industry-standard budgets.