Sometimes making a sale is less about the tools you're using, and more about the way you're using them. Tried and true tools, like phone calls and emails, can be a huge asset to your sales process, if you're using them the right way! Check out the infographic below to see "the ultimate" phone and email sales strategy to optimize your conversions.
Click the image to view the full infographic. Originally posted by Catalyst Agency.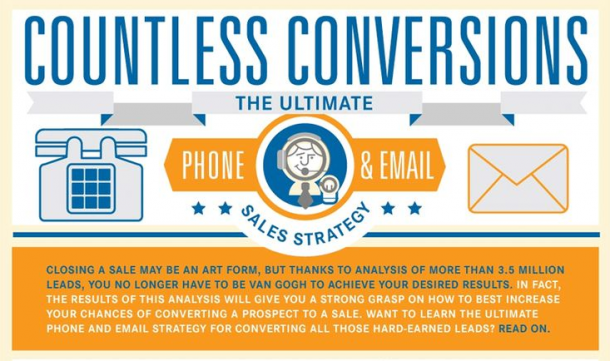 Share Your Thoughts
February 02, 2018 Seminar
I was once told that there are two things required to reach a destination – first to know where you want to go, and second to also know where you stand today. Join us and learn a step-by-step approach to properly assess both your company and your competitors.
Featured Case Studies
Great clients we love working with.