With the growth of social media and mobile applications there has been what some are calling the "Narrowcast Movement." For those that haven't heard of Narrowcasting, it's when you tailor information to better compel recipients as a result of consumers sharing content with smaller audiences. There are many that debate this topic, so what do you think about this comparison?
Original post by Mogreet, click below to see the full inforgraphic up close.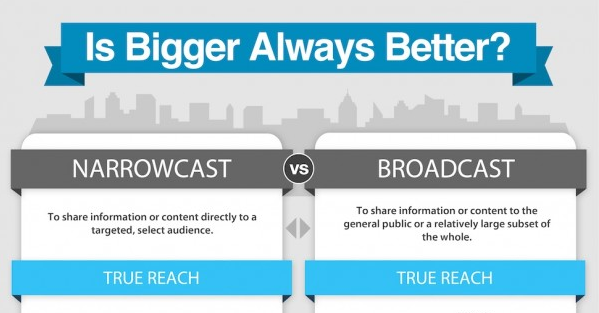 Share Your Thoughts
October 27, 2017 Workshop
A two hour unique seminar covering several topics on how to drive targeted traffic to your site utilizing both inbound marketing and paid advertising. We'll dive a little deeper to give the tips and tricks to achieve results.
Featured Case Studies
Great clients we love working with.