With billions of people using their mobile devices to search for content, merchandise and the news, it has become apparent that mobile marketing has exploded. Did you know that 65% of people like getting offers on their mobile phones? And 85% of people would prefer not to receive more than 2 offers per month? If you are going to use mobile offers as part of your strategy than take a look at this infographic for some more facts.
Originally posted by mobilemarketingwatch.com, click below to see the full infographic.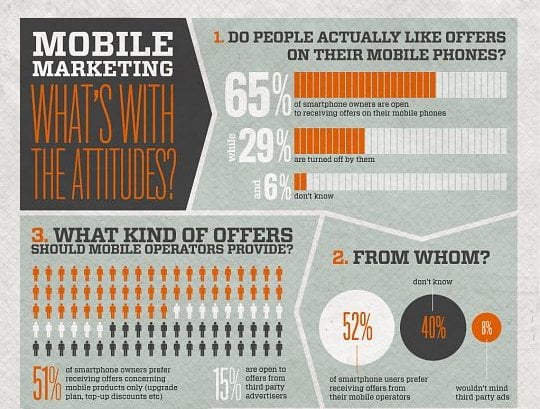 Share Your Thoughts
Try Our Marketing Budget Calculator
Just enter some simple figures for your business and select strategic factors to calculator industry-standard budgets.