With billions of people using their mobile devices to search for content, merchandise and the news, it has become apparent that mobile marketing has exploded. Did you know that 65% of people like getting offers on their mobile phones? And 85% of people would prefer not to receive more than 2 offers per month? If you are going to use mobile offers as part of your strategy than take a look at this infographic for some more facts.
Originally posted by mobilemarketingwatch.com, click below to see the full infographic.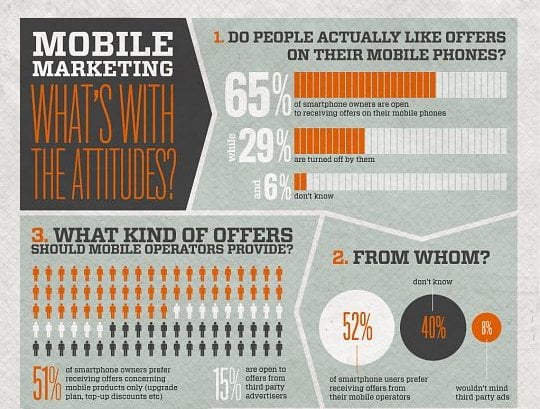 Share Your Thoughts
October 27, 2017 Workshop
A two hour unique seminar covering several topics on how to drive targeted traffic to your site utilizing both inbound marketing and paid advertising. We'll dive a little deeper to give the tips and tricks to achieve results.
Featured Case Studies
Great clients we love working with.