Usability is a big part of a website. It can either make it or break it, so this infographic lets you know what to look for in order to tell if your site just simply sucks.
Originally posted by ecreativeim, click below to view the full infographic.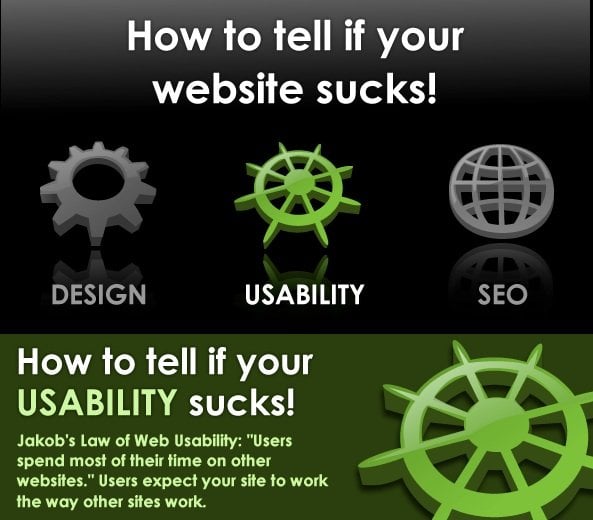 Share Your Thoughts
Try Our Marketing Budget Calculator
Just enter some simple figures for your business and select strategic factors to calculator industry-standard budgets.