Developing your marketing plan can sound like a daunting task, especially if you don't consider yourself a marketer, but it's actually a lot easier to get started than you think. The important part is building a framework that you can add to and expand on as you refine your goals and objective for the upcoming year. Still feeling overwhelmed? Check out the infographic below for six easy steps you can take to start making your marketing plan today.
Click the image to view the full infographic. Originally posted by Media3.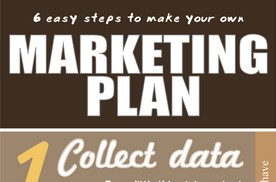 Share Your Thoughts
June 28, 2018 Seminar
Executing a successful content marketing strategy requires awesome targeted content and the best tools to distribute it effectively.
During this seminar we'll provide the information you need to connect with the right audience, in the right way, at the right time, using their language, so you can dominate your competition.
Featured Case Studies
Great clients we love working with.