Beyond adding social media buttons to your website, e-commerce businesses now have the opportunity to integrate their social media into the login and sales process on their websites. Check out the infographic below to see how social login and sharing can affect e-commerce businesses.
Click the image to view the full infographic. Originally posted by Monetate.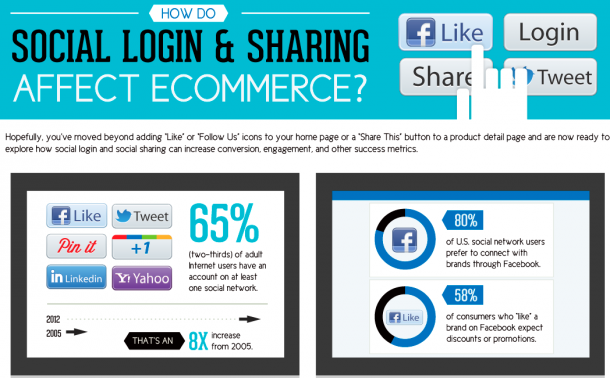 Share Your Thoughts
Try Our Marketing Budget Calculator
Just enter some simple figures for your business and select strategic factors to calculator industry-standard budgets.