With digital media changing the marketing and advertising landscape over the past several years, many businesses have been forced to re-think their strategies to find the best channels to connect with the right customer. The infographic below not only highlights the evolution of these channels and the effect they can have on your audience, but also what your marketing dollar can buy in this digital age.
Click the image below to view the full infographic. Originally published by Edo.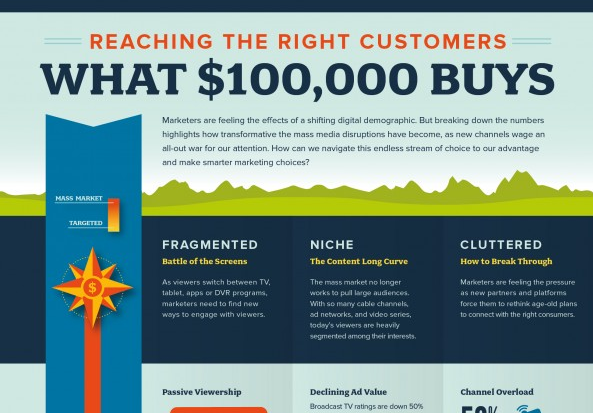 Share Your Thoughts
Try Our Marketing Budget Calculator
Just enter some simple figures for your business and select strategic factors to calculator industry-standard budgets.