Search Engine Optimization is the process of improving the visibility of a website or a web page in a search engine's natural, or un-paid (organic or algorithmic), search results. Many people use SEO as an important part of their marketing strategy, but how big is the SEO industry and how does it compare to PPC and Social Media?  
Originally posted at Bluecaribu, click below to see the full infographic up close.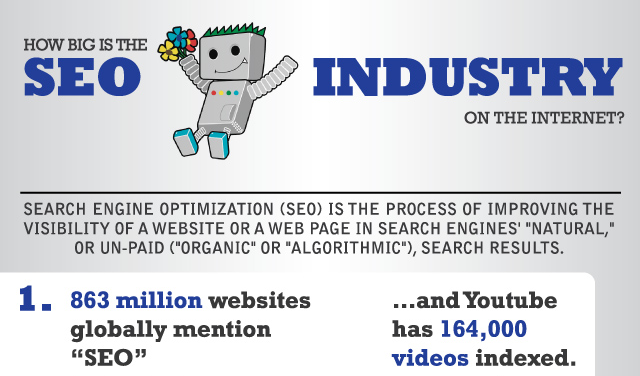 Share Your Thoughts
December 15, 2017 Seminar
Ask yourself: "Is our money being spent wisely?" Tracking your leads and providing a return on investment is a topic any smart marketer is always looking to learn more about. You cannot improve what you don't measure.
Featured Case Studies
Great clients we love working with.