With the peak of shopping season quickly approaching, it's time for you to know where and when to market. Did you know that 61% of people will look to social networks for the perfect gift idea, and of that 72% will look on Facebook? If you haven't already started your marketing effort you need to hit the ground running for the next month. Check out this infographic to see where consumers will be looking and when they'll be purchasing.
Originally posted by Lab42, click below to see the full infographic.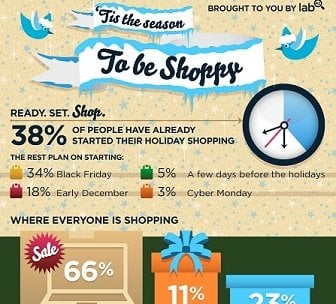 Share Your Thoughts
February 02, 2018 Seminar
I was once told that there are two things required to reach a destination – first to know where you want to go, and second to also know where you stand today. Join us and learn a step-by-step approach to properly assess both your company and your competitors.
Featured Case Studies
Great clients we love working with.