Do you think you are ready for the Holidays? Well the time has arrived and by now you should have your marketing strategy in place and in full swing. Make sure you are utilizing all of your networks and outlets to get the impact you're striving for. This infographic will help make sure you're prepared and well optimized for the Holiday rush.
Originally Posted by edialog.com, click below to view the full infographic.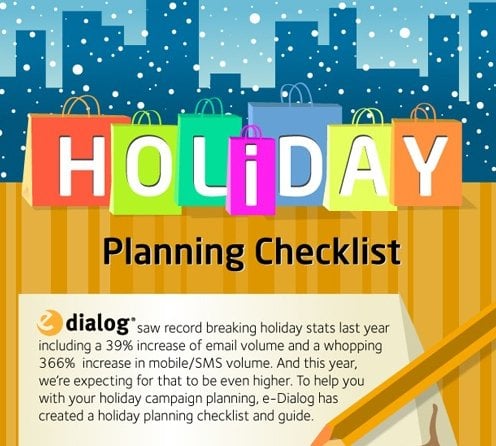 Share Your Thoughts
Try Our Marketing Budget Calculator
Just enter some simple figures for your business and select strategic factors to calculator industry-standard budgets.