Content is one of the most important pieces of marketing and sometimes you can hit a roadblock. It's not easy to come up with great ideas, especially ideas that will grab your audience's attention and keep it. Here is an infographic that can help you get through the roadblock and on your way to writing great content.
Originally posted by Copyblogger.com, click below to see the full infographic.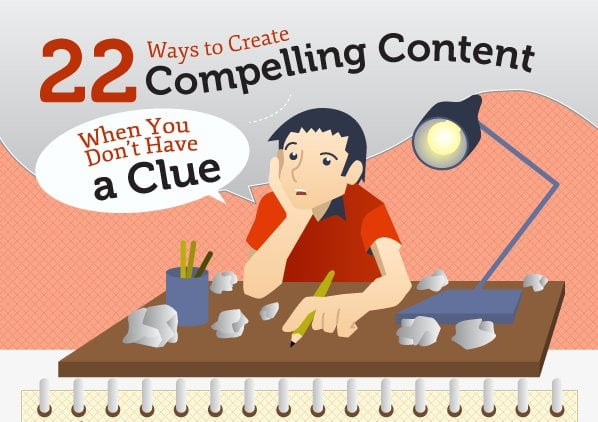 Share Your Thoughts
Try Our Marketing Budget Calculator
Just enter some simple figures for your business and select strategic factors to calculator industry-standard budgets.