There's no doubt that mobile devices are increasingly becoming the preferred platform for many online activities – browsing, shopping, email, and so on. If your audience is among those going mobile, it's important to make sure all your marketing efforts – specifically your website and emails – are optimized for mobile devices. Check out the infographic below to see how the mobile trend is growing, specifically for email.
Click the image to view the full infographic. Originally posted by Smartinsights.com.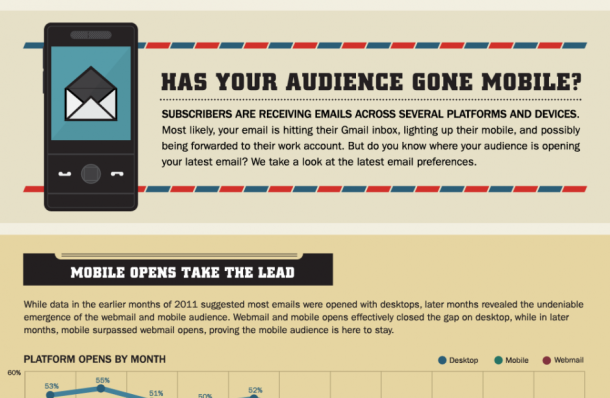 Share Your Thoughts
Try Our Marketing Budget Calculator
Just enter some simple figures for your business and select strategic factors to calculator industry-standard budgets.