Content marketing is connecting with your audience to share your knowledge, build your reputation and provide expertise in your field. What are you doing to increase your content marketing? 
Original posted at Content Marketing in B2B—Marketing Profs click below to see the infographic up close.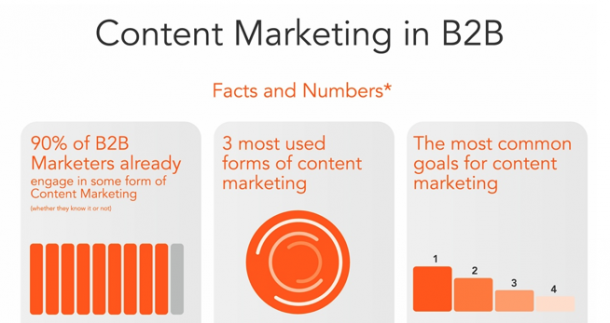 Share Your Thoughts
Try Our Marketing Budget Calculator
Just enter some simple figures for your business and select strategic factors to calculator industry-standard budgets.