Are you looking for the difference between classic marketing and digital marketing? This infographic does a side by side comparison to show the main differences between the two.
Originally posted by Marketing Tech Blog, click below to view the full infographic.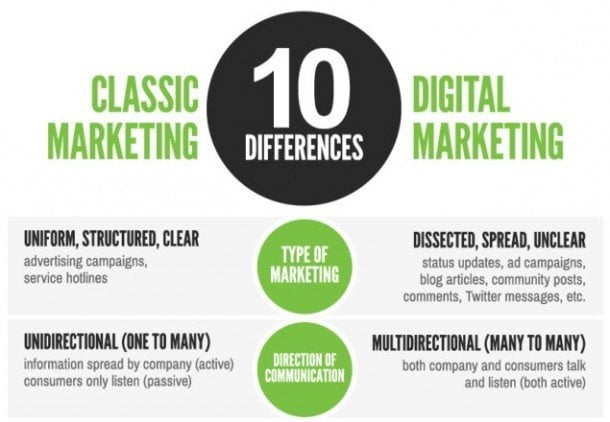 Share Your Thoughts
Try Our Marketing Budget Calculator
Just enter some simple figures for your business and select strategic factors to calculator industry-standard budgets.