For some reason many people seem to think they need to choose either traditional marketing or non traditional marketing methods, but the truth is that it is possible to seamlessly integrate both into your marketing strategy. This infographic "Bridging the Gap" show the relationship between online and offline marketing efforts.
Originally posted by Giant Marketing Solutions, click below to view the full infographic.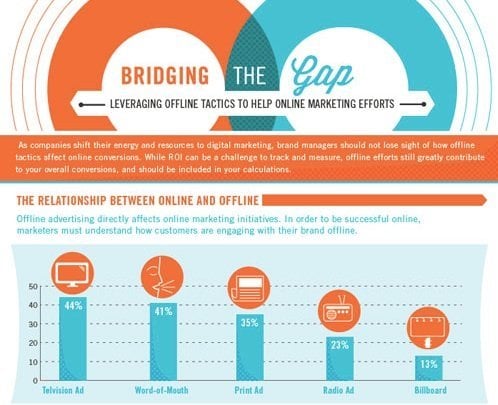 Share Your Thoughts
June 22, 2017 Webinar
Learn how integrating explainer videos, product tours, demos & trials into your sales process dramatically increases your ROI with little effort.
Featured Case Studies
Great clients we love working with.