Branding has adapted to a lot of changes, but social media has completely changed the game. Some of the top brands struggle to interact with users, while others thrive. This infographic compares Facebook and Twitter, and sheds some light on branding and social media.
Original post by AYTM, click below to see the full infographic up close.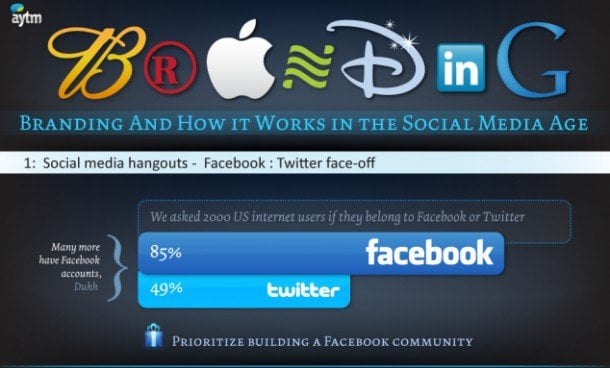 Share Your Thoughts
Try Our Marketing Budget Calculator
Just enter some simple figures for your business and select strategic factors to calculator industry-standard budgets.