Web businesses are obsessed with pushing up sales numbers. Though there is endless literature on doing so, few come with proven facts and examples. Because web entrepreneurs are always looking for realistic ways to increase conversions and improve visitor engagement, here are 7 points that can be implemented over time to drastically improve conversions.
Be sure to join us for our Web Conversion Seminar on Feb 27th
Originally posted by FatBit, click below to view full infographic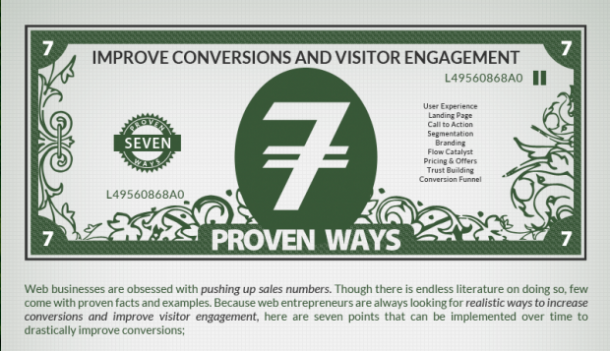 Share Your Thoughts
Try Our Marketing Budget Calculator
Just enter some simple figures for your business and select strategic factors to calculator industry-standard budgets.