Did you know that the click through rate in the U.S. is higher on tablets than smartphones? While you are working on your mobile strategy take a look at this infographic to see how Mobile Search varies around the globe.
Originally posted by Marin Software, click below to view the full infographic.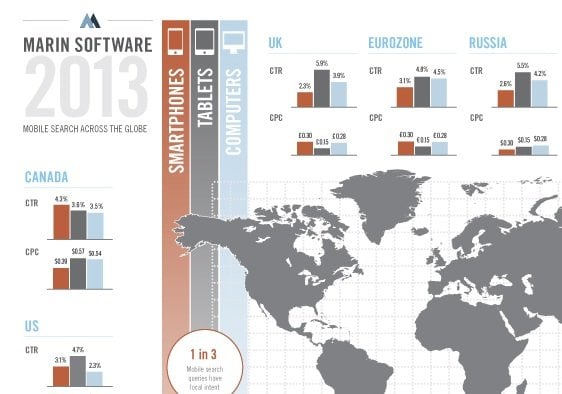 Share Your Thoughts
Try Our Marketing Budget Calculator
Just enter some simple figures for your business and select strategic factors to calculator industry-standard budgets.