When planning a email marketing campaign it is important to know holidays and events that may pose for good opportunities or challenges. This infographic is designed to show all of the note worthy dates and customer activity.
Originally posted by GetResponse, click below to view the full infographic.  Also, check out PlanBold marketing calendar software.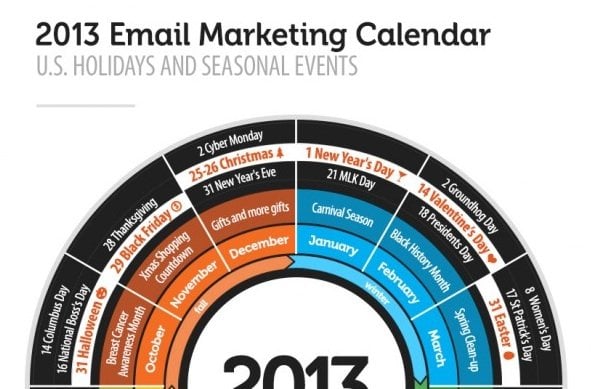 Share Your Thoughts
Try Our Marketing Budget Calculator
Just enter some simple figures for your business and select strategic factors to calculator industry-standard budgets.