Website conversion is important. Although it's a term generally used by businesses, it's just as important to church, ministry and non-profit websites. What's the point of having a website if you haven't persuaded your visitor to do something. That, after all, is what website conversion is all about. It's about motivating your website visitor to take action. Here are 11 leading website conversion killers.
Be sure to join us for our Web Conversion Seminar on Feb 27th
Originally posted by Feldmen Creative, Click below to view the full infographic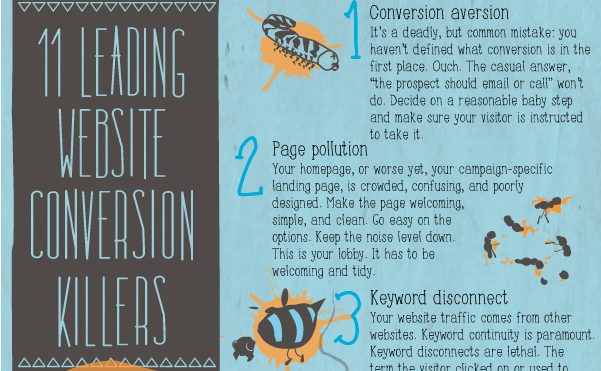 Share Your Thoughts
December 15, 2017 Seminar
Ask yourself: "Is our money being spent wisely?" Tracking your leads and providing a return on investment is a topic any smart marketer is always looking to learn more about. You cannot improve what you don't measure.
Featured Case Studies
Great clients we love working with.